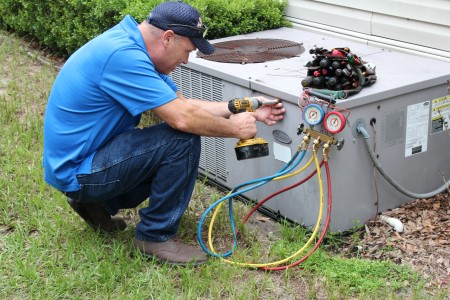 Repairs - Service - Installation - Energy Management

Warrington Heating & Air is a full service, licensed and insured HVAC contractor with over 20 years of experience in the industry.

We install and service all brands of central air conditioners, including ductless mini-splits. We are also proud to service and repair ice machines and perform duct evaluations and sealing.
Serving North Central Florida with professional AC repair.
Service, sell and install all brands
Free estimates on new installations
Evaluate and seal ducts
24/7 service
Planned maintenance agreements
Heating system service and repair
Ice-maker service and repair
In-duct antimicrobial U/V light system